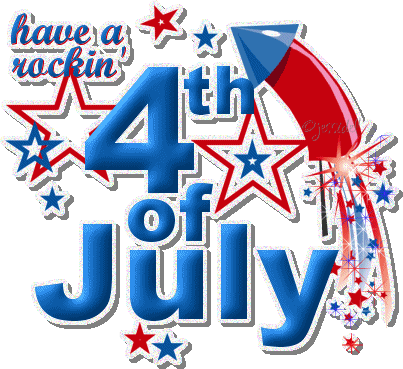 The city of Waukesha schedule for its 2012 4th of July celebrations are as follows:
Waukesha 4th of July Parade:
The 2012 "America the Beautiful" parade will begin at 11 a.m. near Cutler Park at the corner of Maple and Wisconsin Avenues. From there the parade will travel west on Wisconsin Avenue approximately one block to West Avenue, where it will proceed right and travel east up Main Street to Buckley Street.  At Buckley Street the parade will turn left and go one block to Baxter Street and turn right, where it will proceed to, and conclude at the Schuetze Recreation Center in Frame Park.
The participant line-up for children taking part in the 2012 parade will be at 10 a.m. in Cutler Park. Costume and float judging will take place at 10:30 a.m.  Ribbons will be awarded for participation as well as for decorated units, with honors being granted for first place, second place, and third place.
At the conclusion of the parade Free Ice Cream will be provided for children who participated in the parade. Ice cream will be distributed by Waukesha Kiwanis Early Risers at the Schuetze Recreation Center
Waukesha 4th of July Fireworks:
The 2012 Fireworks display for the City of Waukesha will begin at 9:30 p.m. at the Waukesha County Exposition Center.
For spectators wishing to view the fireworks from within the Expo grounds, gates will open at 7:15 p.m.  Likewise, spectators can view the fireworks from many various locations along Northview Road between Delafield Street and Pewaukee Road.
Enjoy The Show!
Other Local Parades and Fireworks Displays:
Both the city and town of Brookfield and the will be hosting their own independence day parade and fireworks.
The City of Brookfield:
The parade begins at 10 a.m. on Gebhardt Road near Brookfield Central High School and will travel north on Calhoun, west on North Avenue and south on Norhardt Drive.  The City's annual ice-cream social takes place at Civic Plaza following the parade.
The pre-fireworks Family Fest is from 6 to 9 p.m. at Mitchell Park. Enjoy family oriented games, food and live entertainment.
Fireworks are at 9:15 p.m. at Mitchell Park.
The Town of Brookfield:
Parade starts at 9 a.m. at Elmbrook Church, 777 Barker Road, travels north on Barker, east on Davidson Road and south on Linden Lane to Marx Park.
Immediately after the parade, there will be games for kids and a picnic where patrons can buy hotdogs, brats and beverages.
Noteworthy: at 11:30 a.m., the Brookfield Fire Department will do a "hose down," spraying water on those who want to cool off.
The Village of Elm Grove:
The celebration begins at 9 a.m. with a fun run/walk (2 miles) on the Village grounds. Other activities include a bike decorating contest, open swim at the village pool, baking contest and more. (See Below)
Fireworks are at 9:30 p.m.
Elm Grove 4th of July Event Schedule:
8:30 am Fun Run Warm-Up
9:00 am Fun Run/Walk starts on the Village grounds (2 miles)
11:45 am Bike Decorating Contest – Fire House
12:15 pm Flag Raising Ceremony at Village Hall
12:30 – 4:30 pm Junior Guild Games (see schedule below)
1:00 – 9:30 pm Elmbrook Rotary Club Food Booth
1:00 – 8:00 pm Open Swim at the Pool
5:30 – 6:00 pm "No Cry Babies" Baking Contest. Drop Off at Big Top Tent
6:00 pm Bakery Judging Begins
6:00 – 9:30 pm DJ In the Park
7:15 pm Bakery Auction at the Gazebo, bring your money for great treats!
9:30 pm Fireworks – All personal tents must be taken down by 9 pm.
Share this post via: